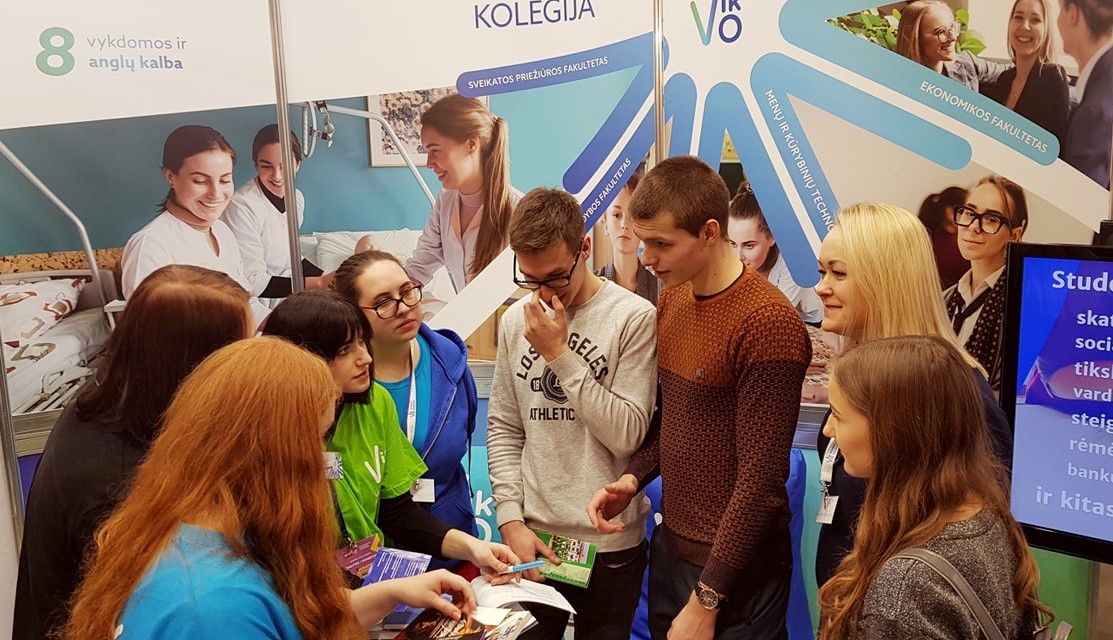 About us
The Faculty of Arts Creative Technologies is one of 7 subdivisions of Vilniaus kolegija / HIGHER EDUCATION INSTITUTION.
Vilniaus Kolegija/HIGHER EDUCATION INSTITUTION (hereinafter – VK) is an accredited state higher education institution of the Republic of Lithuania, which provides professional higher education, develops applied research and professional arts. VK was established in 2000 by combining separate specialized higher schools after the implementation of the Law on Higher Education of the Republic of Lithuania that legitimated a binary system of higher education in Lithuania. Now VK is one of the largest among other professional higher education institutions of Lithuania.
The mission of VK is to train practice-oriented professionals in physical, technological, social and biomedical sciences, the humanities, and different areas of arts of professional higher education that should fulfil economic and social needs and wants of the Vilnius region and the whole of Lithuania; to ensure the study process that is modern and corresponding to the requirements of the European Higher Education, to effectively cooperate with people engaged in activities; develop general skills and civic awareness of students needed for the graduates working and continuing studies.
VK cooperates with social partners on the issues related to the study programmes preparation, professional development of teachers, applied research, student employment, adult education, etc.
VK offers 46 study programmes in all fields of studies, with 6790 students and 474 teachers. All study programmes of VK were renewed; expected learning outcomes were formulated and the provisions of European Credit Transfer and Accumulation System (ECTS) were implemented. Study programmes are evaluated by international and home experts. On completing studies a professional Bachelor diploma is awarded.
The Exchange Mobility Programme agreements are concluded with more than 200 foreign higher schools from over 30 countries.
VK was awarded the Diploma Supplement Label by European Commission in 2010.
The Quality assurance system based on ESG – Standards and Guidelines for Quality Assurance in the European Higher Education Area is implemented in VK.
Faculty of Arts and Creative Technologies was created in 2013, while reorganising Faculty of Arts and Faculty of Design and Technologies.
The Faculty has 7 Degree Programmes:
Active students' life
All the necessary conditions not only for an active students' life but also for self-expression: those with a touch of the artistic or a love for sports are always able to pursue their activities.
All the students have a possibility to be accommodated in a hostel. The college hostels have been renovated and access to the internet is available.
Studies and practice abroad
According to the international student exchange programmes students can continue their studies in higher institutions abroad and also perform practice, acquiring international work experience and getting to know the culture of the country.
More information about Vilniaus kolegija/HIGHER EDUCATION INSTITUTION and studies you can find here: http://en.viko.lt/